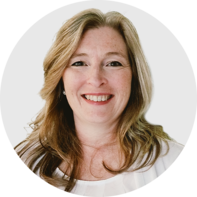 Susan Masterson, PhD
Licensed psychologist and educator, Kentucky, US
Work Experience: 20+ years in psychology
"I want people to feel understood and supported when their body isn't working as expected. When someone realizes they can safely share what they're feeling and discover others experiencing the same thing, it can inject a feeling of hope."
Career Highlights
Freelance Writer for different online health platforms and author of several books, 2018–present
Adjunct Psychology Faculty at Midway University, KY, 2013–2020
Clinical Psychologist for the Federal Bureau of Prisons, Lexington, KY, 2001–2012
Behavior Specialist at Community, Work & Independence, Inc., Granville, NY, 1993–1995
Education
PhD in Clinical Health Psychology and Behavioral Medicine from the University of North Texas, Denton, TX, 2002
Predoctoral Psychology Intern at Cardinal Hill Rehabilitation Hospital, Lexington, KY, 2001–2002
Master of Public Health from the University of North Texas Health Science Center at Fort Worth, TX, 1999
Master of Science in Educational Psychology from the University at Albany, SUNY, NY, 1993
Bachelor of Arts in Psychology from Stockton University, NJ, 1991
Featured Publications
Understanding Food and Inflammation: A Guide for Autoimmune Patients. Susan Masterson Media, LLC, 2021.
Lifestyle Change That Lasts: The Workbook for Your Journey. 2019.
My Journey in Psychology
My work is all about the impact of medical issues on our psychological well-being. Mind-body connections are strong, and what we do and think impacts how we feel and vice versa. It's so important to consider the whole person facing a medical complication, not just a diagnosis. By addressing mental, social, and physical factors together, we can heal more effectively than targeting any of them in isolation.
I have worked in many clinical settings, including an EEG laboratory, rehabilitation hospitals, and a correctional facility housing people with chronic and severe medical diagnoses. When my daughter was born, I moved to academia, teaching courses on psychology, human growth and development, and personality and adjustment.
In recent years, I have begun a new adventure putting my background to work from home. I enjoy sharing my knowledge by writing on topics like mental health, women's health, fitness motivation, interpersonal functioning, and chronic illness.
At age 47, I was diagnosed with Sjogren's syndrome. I completely understand the difficult journey of receiving a medical diagnosis and learning to live with chronic disease. My goal is to help others in similar situations live better through educational resources and support to handle stress, eat well, and exercise.
Flo is a powerful tool that helps many people around the world prioritize their health and wellness, both mental and physical, and I'm honored to be part of the advisory board.
Flo Advisory Board of 100+ Doctors, Scientists, and Health Experts
We break down complex medical topics into accessible and digestible information that empowers readers to take action and prioritize their own well-being. Our team of Medical and Scientific Advisors is made up of over 100 certified health experts from a variety of disciplines who ensure that every piece of content we release is medically accurate, understandable, and up to date with the latest scientific findings. We rely on medical guidelines from international health organizations and get information from academic institutions and peer-reviewed articles, all of which is fully described in our Flo Editorial Process and Standards.