Sex can and should be an enjoyable experience from start to finish. The uniquely intimate connection created between you and your partner begins with foreplay and lasts throughout the entire process. A great sex life can promote happiness and contentment in personal relationships and in life. That's why it's useful to learn the ins and outs of how to orgasm.
Understanding that sex is a two-way street is a great way to ensure your partner feels fulfilled in the bedroom. Your partner's needs and desires are equally important as your own. Check in on how your partner's doing, how they're feeling, and what they want. When you know they're having just as much fun as you are, you can reach brand-new heights of physical pleasure together.
One of the best tips for how to orgasm is to eliminate as much stress, anxiety, and nervousness as possible. Do you ever feel like you get overly attached or struggle with a fear of rejection? These thoughts can prompt you to focus too much on your sexual partner and forget about your own needs and desires. Achieving that perfect balance is the secret ingredient to success.
Sexual arousal is deeply intertwined with the body's blood flow and oxygenation. For either partner to become excited, there should be increased blood flow to the genital area.
In fact, a University of Texas research study demonstrated that exercising right before intercourse makes the body react more intensely to stimulation. Why is this the case? Physical activity, such as a 20-minute run or bike ride, boosts circulation, enhancing your ability to become aroused and, ultimately, climax. Starting a fitness routine might be a good option for boosting your sex drive.
Another key component of long-term sexual satisfaction is communication. You and your partner should be comfortable discussing what you like and don't like, and personal preferences regarding how to orgasm. Having these conversations could mean the difference between feeling frustrated and feeling satisfied. Opening the lines of communication also provides an opportunity to delve deeper into your sexuality, try new things, and fix ongoing problems.
There's a popular misconception that people with more partners and more experience are more sexually satisfied. But evidence demonstrates that people who have a long list of past partners actually report less satisfaction overall.
Once the novelty of new or multiple partners wears off, unrealistic expectations may give way to sadness and disappointment. Really want to know how to orgasm? Try to discover new things within a committed relationship. Having a long-term partner may increase emotional and physical intimacy as you become more attuned to each other's needs over time.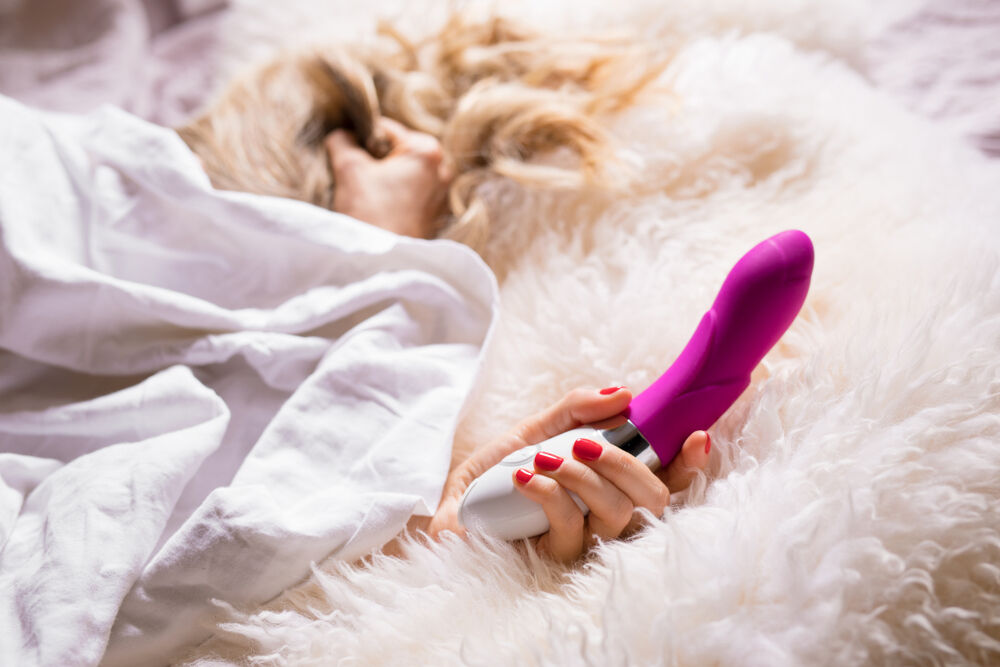 Self-exploration and masturbation have been very taboo subjects throughout the course of history. Many believed that it was a moral or religious no-no, or it was somehow dirty, or perhaps even dangerous. It's only in recent years that female pleasure even became an acceptable topic of discussion.
The feelings and physical and emotional sensations experienced during sex differ dramatically from one person to the next. Knowing the most effective forms of stimulation for your body is an integral part of learning how to orgasm. Don't be afraid to check out your options alone or with a partner to enhance sexual pleasure.
Toys add a fun and whimsical dimension to sex, and you shouldn't hesitate to add them to your repertoire. They allow you and your partner to venture into unfamiliar territory while keeping things lighthearted and playful. Sometimes the most rewarding part of figuring out how to orgasm is the journey itself. (Quick tip: If you've already tried everything there is to try in and around the vagina, consider a bit of safe anal play. It might be more enjoyable than you think.)
The importance of foreplay should never be underestimated. While some people can become aroused in mere seconds, for others, that simply isn't the case. Foreplay includes hugging, kissing, and caressing, and it helps lubricate the vagina for comfortable sex.
Furthermore, foreplay is essential for the clitoris to become erect in preparation for an orgasm. Tell your partner what gets you excited, and reveal your various erogenous zones. Without adequate foreplay, sex can cause pain, discomfort, and feel unsatisfying.
Wishing you and your partner could take things to the next level in the bedroom? Don't be afraid to talk about your deepest desires with your partner and put a little extra time and effort into learning how to orgasm.