Strong one-syllable boy names
The power of single-syllable names is that they pack a punch. The names are so short that you get an immediate feeling from them.
The sounds of the letters and vowels are important here, so you want to consider the type of name you want to give your baby. Do you want the name to be powerful and strong? Perhaps you want the name to have an authoritative quality. If you want people to think of your child as a leader when they hear their name, then you need hard sounds.
Take a quiz
Find out what you can do with our Health Assistant
You can also go with powerful meanings. Names that mean victory, war, or conqueror can impart a strong sense of self in your child. The meaning of a name can be just as important as how the name sounds. Names with "K" and "X" sounds are a great choice for a strong persona.
Take a look at this list of 20 strong one-syllable boy names below:
Abe (Hebrew) — Father of a multitude
Ace (English) — Unity
Bear (Old French/German) — Strong and brave
Cale (Hebrew) — Brave, dog
Clark (English) — Secretary, scholar
Cruz (Spanish) — Cross
Dax (English) — Water
Duke (English) — Derived from duke, a nobleman just below a prince
Jack (English) — God is gracious
James (Hebrew) — Supplanter, one who follows
Mars (Latin) — The god of war
Max (German/English) — The greatest
Pike (English) — Spear
Reeve (English) — Bailiff
Slate (English) — Gray-green rock
Smith (English) — Blacksmith
Stark (Scottish/English) — Firm, unyielding
Tai (Chinese) — Great, extreme
Vin (Latin) — Conquering
Wolf (German) — Wolf
Some parents want to give their baby space to grow. They want to let their baby give their own meaning to a unique name.
Many parents today struggle with the blending of religions, beliefs, and cultures. Sometimes it's difficult to make sure their child has a name that represents everything and satisfies everyone. Other times, parents want their baby's name to free them from the past and encourage them to strike out on their own. When their baby grows up, their name will give them a chance to define their identity by their actions.
Unique and quirky names tend to have a mixture of hard and soft sounds. They're more mercurial and lend themselves to creative types. The meanings of these names can be poetic. You could take the names of great philosophers or mythological creatures and shorten them into single syllables. Examples could be Pyth, for Pythagoras, or Cen, for Centaur. The sky's the limit in this category.
If you want to give your baby a quirky name that they can make their own, then check out this list of 20 unique one-syllable boy names:
Beck (English) — One living beside a small stream
Brook (Middle English) — Breaking forth, a small stream
Case (English) — Bringer of peace
Cope (Middle English) — Cloak, cape
Huck (American English) — Short form for Huckleberry, mischief
Hyde (Old English) — To hide
Jones (English) — God is gracious
Jude (Hebrew) — The praised one
Link (English) — From the bank
Nash (Middle English) — At the ash tree
Noel (French) — Christmas
Poe (English) — Peacock, Edgar Allen Poe
Quinn (Irish/Gaelic) — Counsel
Rain (English) — Abundant blessings from above
Rhett (English/Latin/Welsh) — Counsel, wisdom, advice, shepherd
Rhodes (Greek) — Where roses grow
Saint (English) — Holy person
Tag (Irish) — Handsome
Trip (Old English) — Traveler, the third son
West (Irish) — One who migrated west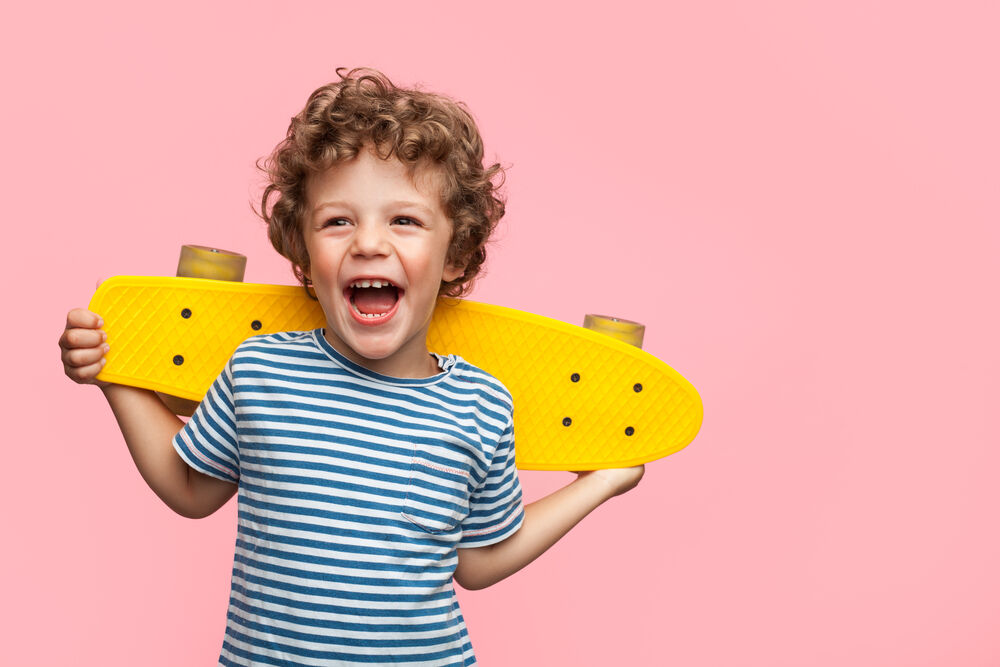 Some babies continue to be cute and adorable no matter how old they get.
Giving your baby a cute, short name is a great path to follow. They can take a beautiful name and carve their own future with it. A short and sweet name also helps balance out a long last name or a traditional family name used as a middle name. Many of the following names are also great names for twins.
Cute names often have soft sounds in them. Many cute names also have gentle meanings, such as natural elements. Keep in mind your baby's personality. Some babies beam with giggles and sunshine. Let their name reflect that with a cute name.
Here is a list of 20 cute one-syllable boy names:
Beau (French) — Handsome
Bram (Hebrew) — Short for Abraham, father of a multitude
Cade (Old English) — Lumpy and round
Cash (English/Latin) — Hollow
Finn (Irish) — White or fair
Fox (Old English) — Fox
Gibbs (Old English) — Bright hostage, son of Gilbert
Moss (English) — Saved from the water
Miles (English) — Soldier, merciful
Noon (Arabic) — Sword blade, whale
Oak (English) — From the oaks
Penn (English) — Enclosure, hill
Ralph (English) — Red wolf, wolf counsel
Reese (English) — Ardent, fiery
Ren (Japanese) — Water lily, lotus
Scout (Old French) — To listen
Shay (Gaelic) — Admirable
Sky (English) — The air, the heavens
Shel (Old English) — Hill or valley, short for Sheldon
Twain (Old English) — Divided in two
Pay attention to the sounds of the names you're considering. There can be hard sounds and soft sounds, and vowels do a lot to the style of a name. Think about what you want to give your child as they grow up into adulthood.
Hard sounds give a strong, firm feeling.
Soft sounds can be cute and musical.
Combination sounds can be unique and stylish.
If you want to truly get off the beaten path, try creating your own name. Use nature as your inspiration, and take a name from the weather, animals, or plants you love. Maybe you want to take the initials of the family members you'd like to include and scramble them to create a personalized name. You can also take a passed-down family name and shorten it into a single syllable name just for your baby. However you go about it, you can pick a perfect name for your baby.
One-syllable boy names pack a punch. You can transform your baby's full name by shortening the first name into a single syllable. You can also give your child a creative and fun name to grow into. Give them the gift of a strong, unique, or cute name. Whatever you choose to do, enjoy the name-picking process and have fun.