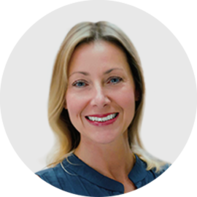 Carmen Messerlian, PhD
Assistant professor of environmental reproductive, perinatal, and pediatric epidemiology, Harvard University, Massachusetts, US
Work Experience: 10+ years in reproductive and perinatal epidemiology
"I am committed to understanding how the world around us impacts human reproductive health and development. My motivation is always one of understanding and giving, equally in my pursuit of science as in humanity."
Career Highlights
Assistant Professor of Environmental Reproductive, Perinatal, and Pediatric Epidemiology at Harvard T.H. Chan School of Public Health, Boston, MA, 2019–present
Director of the Scientific Early Life Environmental Health & Development Program at Harvard University
Advisory member of the Science Advisory Committee on Chemicals for the US Environmental Protection Agency, 2021–present
Associate Editor of the Human Reproduction journal by the European Society of Human Reproduction and Embryology, 2017–present
Research Scientist at Harvard University, 2018–2019, visiting scientist, 2014–2017
Clinical Nurse at Montreal Children's Hospital, Canada, 1998–1999
Doctoral Research Fellow at McGill University, Montreal, Canada, 2008–2014
Director of Program Development and Research at McGill University, 2002–2007
Maternal–child public health consultant for local, state, and national governments, 2000–2003
Over 50 publications in peer-reviewed journals
Received many awards, including the Bisby Fellowship Prize from the Canadian Institutes of Health Research (CIHR), 2014; Post Doctoral Fellowship Award from the CIHR, 2014; and Doctoral Research Award from the CIHR, 2008
Education
PhD in Epidemiology from McGill University, Montreal, Canada, 2014
Master of Science in Public Health from the University of London School of Hygiene and Tropical Medicine, UK, 2000
Bachelor of Science in Nursing, graduated magna cum laude, from McGill University, 1998
Featured Publications
"Prenatal exposure to disinfection byproducts and intrauterine growth in a Chinese cohort." Environmental Science and Technology, vol. 55, no. 23, 07 Dec 2021, doi: 10.1021/acs.est.1c04926
"Much ado about nothing or male sperm in peril? Are sugar-sweetened beverages to blame?" Human Reproduction, vol. 36, no. 12, 18 Nov 2021, doi: 10.1093/humrep/deab220
"​​Phthalate and DINCH urinary concentrations across pregnancy and risk of preterm birth." Environmental Pollution, vol. 292, Pt. B, 01 Jan 2022, doi: 10.1016/j.envpol.2021.118476
My Journey in Medicine
The effect of environmental factors on human health, specifically reproductive health, has always fascinated me as a research scientist. My specialty lies in reproductive, perinatal, and pediatric epidemiology; infertility; assisted reproduction; and causal methods with perinatal application. A deep curiosity about and passion for helping people with their fertility and pregnancy journeys and improving children's health fuel my daily work.
At the Harvard Chan School of Public Health, I have conducted a variety of studies to examine how the environment influences a couple's ability to conceive, have a healthy pregnancy, and give birth to a healthy baby. In my research, I investigate parents' exposure to phthalates, phenols, and other emerging chemicals and their mixtures on ovarian reserve, time to pregnancy, pregnancy loss, preterm birth, birth weight, placental parameters, and child development outcomes. My team in the Scientific Early Life Environmental Health & Development team at Harvard aims to understand the influence of the environment on reproductive health from the very beginning of life, from the formation of gametes and embryos, to birth and across childhood.
Beyond my research at Harvard, I work with leading scientists on translational research on the underlying biological pathways that may cause infertility and adverse pregnancy and child health outcomes. My goal is to conduct research that truly makes an impact. By generating cutting-edge evidence, I aim to inform clinical practice, translate science into policy action, and implement prevention strategies to improve the health of parents and their children.
I take great joy in sharing my knowledge with and mentoring medical students at Harvard as an assistant professor of environmental epidemiology. I believe that every person has something to teach that we can grow from, and I am an enthusiastic lifelong learner.
At Flo, I enjoy advising on content related to environmental factors to help our users conceive, have healthy pregnancies, and take care of their childrens' health.
Flo Advisory Board of 100+ Doctors, Scientists, and Health Experts
We break down complex medical topics into accessible and digestible information that empowers readers to take action and prioritize their own well-being. Our team of Medical and Scientific Advisors is made up of over 100 certified health experts from a variety of disciplines who ensure that every piece of content we release is medically accurate, understandable, and up-to-date with the latest scientific findings. We rely on medical guidelines from international health organizations and get information from academic institutions and peer-reviewed articles, which is fully described in our Flo Editorial Process and Standards.