There are two main types of nipple shields. Contact nipple shields promote skin-to-skin contact with your baby, and regular nipple shields are basic all-around shields without cutouts. If you decide to start using a nipple shield, it's best to contact a lactation consultant or breastfeeding counselor so they can guide you accordingly.
There are lots of reasons why breastfeeding doesn't always go as planned. Having trouble breastfeeding is common and certainly doesn't make you any less of a mother. Nipple shields have proven quite useful for the following challenges:
Premature babies
Arriving earlier than expected, premature babies sometimes require a bit more patient nurturing and training. Their natural sucking reflexes may not be very strong yet, and nipple shields can encourage them to latch and suck.
Flat, short, or inverted nipples
When it's time to start breastfeeding, some moms realize that their nipples are flat, short, or inverted. They might notice that their baby is constantly crying, pulling away, or falling asleep. Nipple shields can help your baby draw in your nipple and provide sensation deep in the palate to stimulate sucking.
Sore nipples
Breastfeeding can be painful, especially in the early days when your nipples aren't used to the friction yet. A properly sized nipple shield can provide a short-term breastfeeding solution for cracked, sore, or peeling nipples. When used properly, a nipple shield will fit like a glove and provide temporary relief until you find the source of the problem.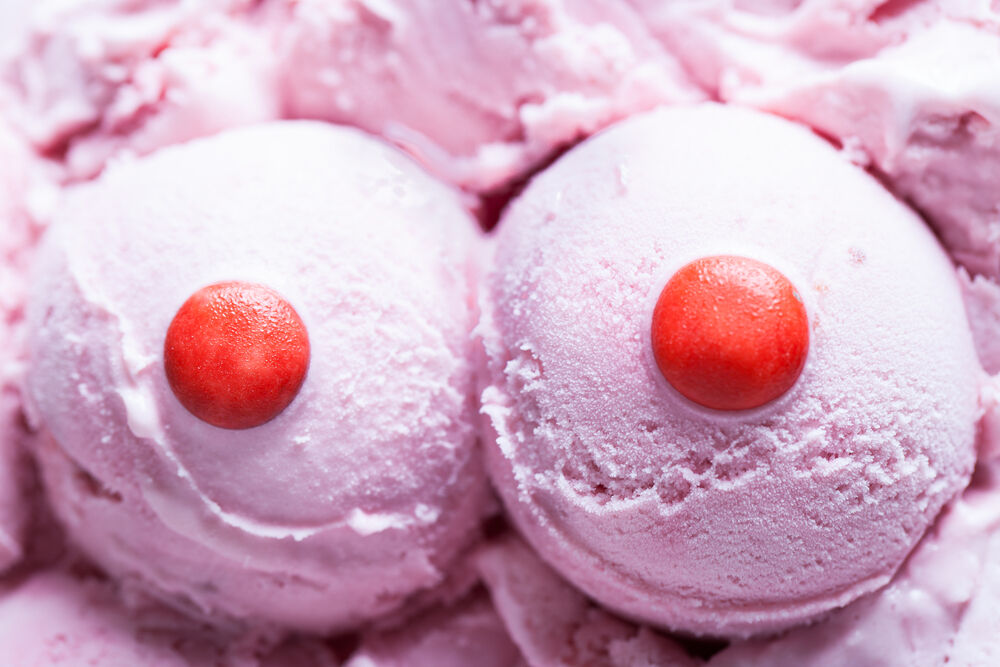 Nipple confusion
If your baby has gotten used to bottle feeding, it might take some time for them to get accustomed to any other method of feeding. A nipple shield is a simple way to help your baby transition from bottle to breast. The feel and taste of the nipple shield are similar to that of a bottle teat, so it should be a smooth transition.
Pros
They address most breastfeeding challenges and prolong the duration of breastfeeding.
The baby is able to receive breast milk.
They minimize the risk of postpartum depression.
They can be a good transition from bottle feeding.
Cons
​

Weaning may be difficult.
Nipple shields slow the flow of breast milk, so feeding times may be longer.
Some types of nipple shields limit skin-to-skin contact.
Using the wrong size nipple shield can be painful.
Here is a step-by-step guide to using a nipple shield to increase the chance of success:
1. Avoid using a nipple shield within the first two to six days of the baby's birth or at least until your milk comes in.
2. Immerse the nipple shield in warm water for a few minutes to make it more flexible.
3. Rub a little breast milk on the inner part of the nipple shield base to help tighten the seal and minimize chafing. Squeeze a little breast milk into the tip of the shield to trigger the let-down reflex. This will also encourage your baby to latch.
4. Stretch the brim of the nipple shield until it's slightly inverted. Placing it squarely on the nipple, pull as much of the nipple as you can into the crown and press down the edges. Position the cut-out sections in the right spots for the baby's nose and chin.
5. If you've placed it correctly, there should be a small gap between the tip of your nipple and the end of the nipple shield crown. If your nipple is touching the tip of the crown, the nipple shield is too small.
6. Aim the crown of the nipple shield at the tip of the baby's nose. Once the baby opens wide, direct the nipple shield towards the baby's palate to ensure a proper latch.
7. Lactation consultants and breastfeeding counselors can give you guidance and advice on the right way to use nipple shields. Make sure to let them know if your nipples are sore, flat, or distorted because of breastfeeding.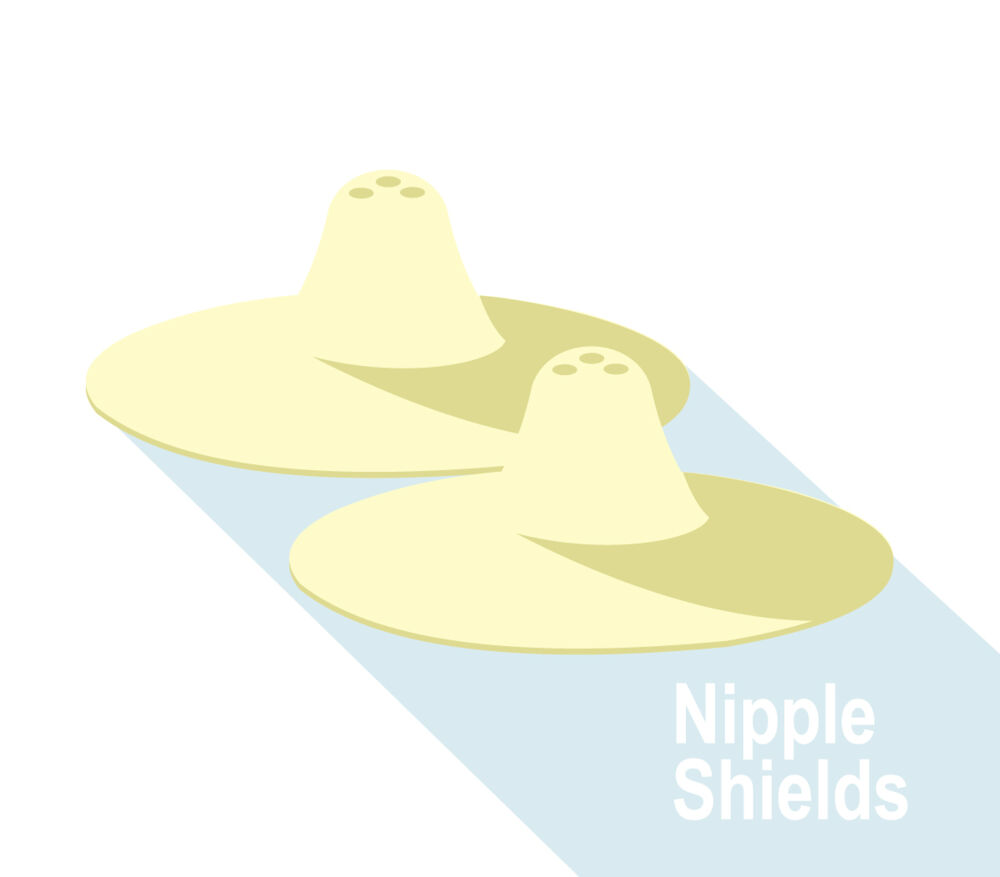 Nipple shields as a means to an end
Breastfeeding is a learning process for both you and your baby, so it will take time and patience to master it. It may require some coaching from a skilled expert, and there is absolutely nothing wrong with asking for help. If you're continuing to struggle with breastfeeding, nipple shields may be a good option. At the end of the day, the most important thing is that your baby gets fed, whether or not breastfeeding went exactly as planned. You're being a great mom just by reading this article and seeking advice and guidance. So, keep up the good work! The world needs more moms just like you.
Choose the right size
A lactation specialist would be better able to advice you on the correct size nipple shield for your baby's mouth and your nipple size. Choosing the right size is vital to ensure that you don't end up with sore nipples and your baby is actually obtaining adequate nutrients. A simple indicator on whether your baby is feeding enough would be to keep track if you're changing 1-2 heavy, wet diapers in your baby's first 2 days of feeding. After 5 days, your baby should have about 5-6 heavy, wet diapers.
As your baby grows and develops, they gain more practice with breastfeeding and their coordination begins to improve. It will be easier to wean them off the nipple shield if their initial challenges have been resolved and they develop more positive associations towards breastfeeding. Here are a few tips to help with the process:
1. Remove the nipple shield periodically or partially during feedings.
2. Know your baby's cues and feed on them (eg. shaking head side to side, hand in mouth, sticking out tongue).
3. Increase skin-to-skin quiet time with you and your baby.
4. Do not cut the tip of nipple shield.