Popular reasons for wanting to skip your period
There are many reasons a woman may want to skip her period. Periods can be inconvenient for a whole number of reasons, especially if you suffer from particularly bad cramps and pains. Some women get so sick during their periods that they find themselves taking sick days from work every single month.
In this day and age, when we know how to skip a period, why not give women a chance to choose, and gain control over their cycles when they need it the most. These are some of the most popular reasons why a woman may choose to skip her period.
A scheduled visit to the gynecologist
Scheduled a pap smear months in advance, only to realize that it falls out on your expected period date? It's uncomfortable enough bleeding down there, but to have someone peering into your privates during your period — that's enough to make anyone cringe.
Going to the gynecologist is a good enough reason for any women to want to delay or skip a period.
You're going on vacation
It can be pretty annoying dealing with your period on vacation, whether you'll be hiking, touring a foreign city, or lounging around at a pool or beach. Accommodations and bathroom stops can be unpredictable, so good luck finding a clean place to change your tampon or empty out your menstrual cup. Besides, you don't want to be dealing with bloating or cramping while sporting your brand-new swimsuit.
Vacation is meant to be fun and relaxing, and if the idea of getting your period on vacation stresses you out, you may want to consider skipping it altogether.
You're getting married!
Congratulations! Uh oh...You've planned your wedding to the tee only to realize that the date falls out during your period?
Not to worry. It's hard coming up with a wedding date that pleases all parties, and not many women get to plan around their periods. But getting your period on your wedding day can seriously mess with your plans. This is a common reason that women visit their gynecologists wondering how to skip a period.
You're in a new relationship
Beginnings of new relationships are exciting, fun, and passionate. Unpredictability and spontaneity are some of the best things about the honeymoon phase. If you don't want to be caught in a situation where you have to say, "Uh...it's that time of the month, so let's hold off for tonight," then you may want to ask your doctor about using birth control to skip your period.
Your period makes you really sick
Unfortunately, some women suffer from severe symptoms before and during their periods that render them incapacitated for a number of days each month. Heavy periods that are accompanied by nausea, vomiting, and diarrhea are actually quite common. This is one reason a doctor may prescribe hormonal birth control, which often helps to minimize symptoms.
Your doctor may recommend taking a few packs back-to-back so that you're only getting our period 4-5 times a year.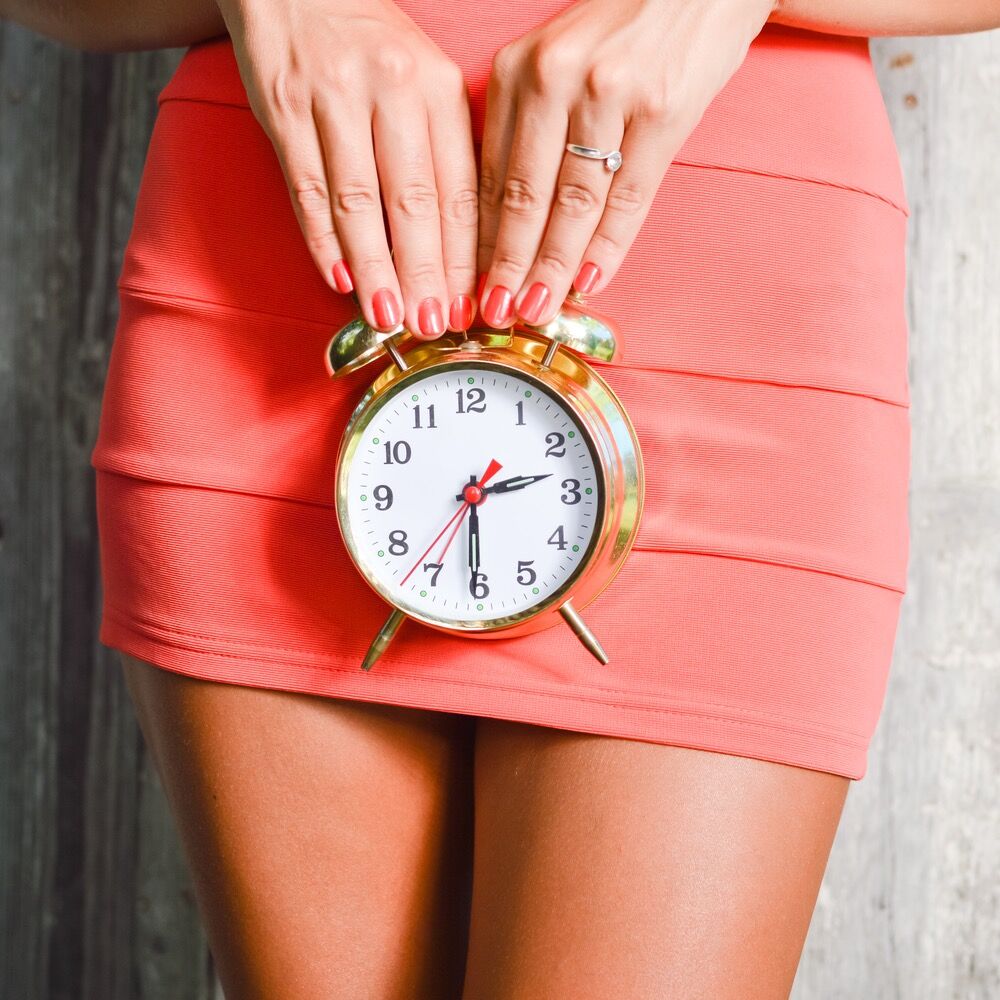 How to skip your period using the pill
Having the power to choose when to skip your period can bring a lot of relief — mentally and physically. Make sure that you have enough packs of birth control pills so that you can continue taking the pill every day and successfully skip your period.
Here's how to skip your period on the pill:
The month before you want to skip your period, start a new pack of birth control as you normally would.
When you get to the placebo pills, or the week off, skip that step and instead continue straight to day 1 of a new pack of birth control pills.
This will give you 6-7 weeks straight without a period. If you wish to continue for another 3 weeks period-free, repeat step 2 with a third pack of birth control.
A few notes:
You may experience some breakthrough bleeding as your body adjusts to the new schedule. If you regularly take 2-3 packs back-to-back, this should sort itself out after a few cycles.
Your doctor may recommend taking up to three packs of hormonal birth control pills back-to-back, and will probably advise you to take the placebos after those three rounds.
Make sure that your doctor prescribes enough packs for you to continue with next month's pack a week early.
If you're already using the contraceptive patch or contraceptive ring, you can skip your period as well. With the patch, simply put on a new patch immediately instead of skipping a week. With the contraceptive ring, insert a new ring immediately after 3 weeks instead of skipping a week. Make sure you get your prescription on time, as you'll need it a week sooner than usual.
What happens when you skip your period?
To understand what happens when you skip your period, it's important to get a run-down on how birth control pills work.
Your hormonal birth control pills contain a combination of estrogen and progesterone. The steady releases of these hormones in your body prevent ovulation and cause thickening of the mucus in the cervix, making it almost impossible for sperm to get through.
A regular period arrives due to changes in hormone levels after ovulation (if the egg has not been fertilized). Since you aren't ovulating, the bleeding that you experience while on birth control isn't your real period — it's actually called withdrawal bleeding. By taking away the estrogen and progesterone, you're causing a hormonal withdrawal from your body, triggering a "period.
Instead of withdrawing those hormones from your body, you're continuing to supply them by immediately starting a new pack of birth control instead of taking the placebos or skipping a week. So, skipping your period isn't actually skipping your period at all — it's delaying hormonal withdrawal, thus preventing withdrawal bleeding.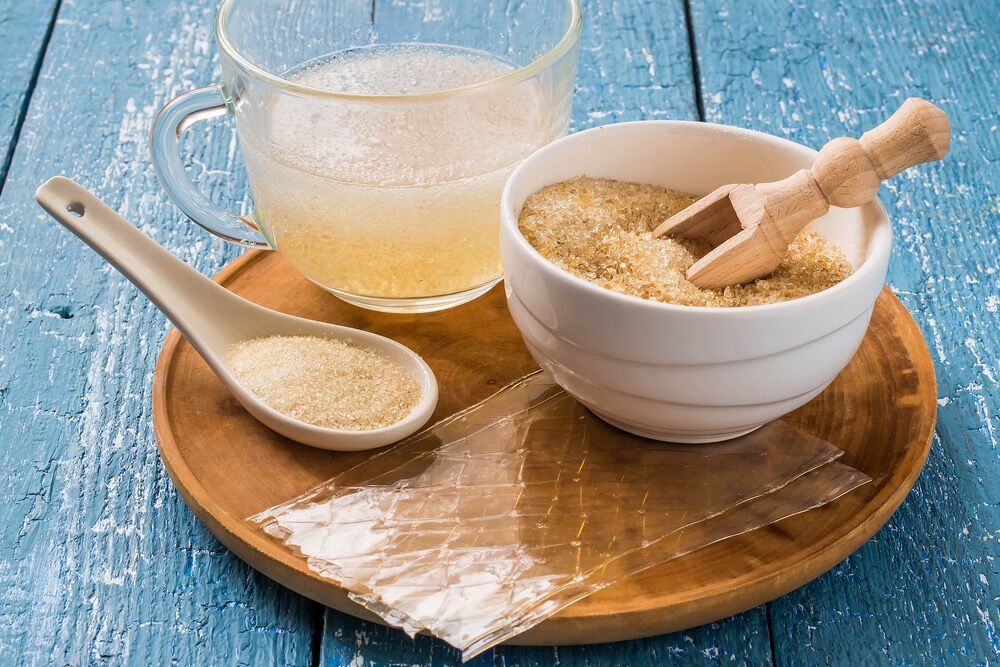 Is it safe to skip your period?
It was once thought that using birth control to skip a period would cause all sorts of problems in the long-run. Women were told not to skip their periods because it's unnatural, unhealthy, and may cause fertility issues, breast cancer, or cervical cancer. That's the whole reason why traditional birth control pills were originally designed to mimic the female hormone cycle.
Now, we know that this is not true. Most doctors agree that it is perfectly safe to skip your period using hormonal contraceptives. While you're on the pill, your uterine lining is not building up, so there's no real reason for it to shed each month. Besides, you don't even get a real period when you're on birth control — you're just skipping or delaying the withdrawal bleed.
Risks and side effects of skipping your period on the pill
There are no health risks that we know of when it comes to skipping your period using hormonal contraceptives.
The pill itself may cause side effects, but they have nothing to do with whether you're skipping your period or not. Some women experience bloating, weight gain, mood swings, and low libido on hormonal birth control.
The one side effect that you may experience that is directly caused by doubling or tripling up birth control packs is spotting or breakthrough bleeding. That's perfectly normal as your body adjusts to a longer cycle.
How to skip your period without birth control
We'll start by saying that none of the natural methods mentioned below are proven scientifically to delay or stop your period from coming. That said, some women swear by these methods, and if you're not going the birth control route anyway, you really have nothing to lose by trying them.
A week before your period is meant to arrive, start consuming three teaspoons of apple cider vinegar three times a day. People claim that this can delay your period for about a week.
Empty a packet of gelatin into a cup with warm water and mix to dissolve well. Drink immediately. This may delay your period for a few hours.
Lemon may delay your period or lighten your flow. Cut a lemon up into wedges and chew or suck on it to keep Aunt Flo at bay.
Lentils are considered a traditional remedy for warding off a period. First, fry the lentils until they become soft and then grind them into a powder. Use the powder to make a soup by simply adding hot water. Eat the soup on an empty stomach every morning starting a week before the first day of your expected period.
Conclusion
There are so many wonderful things about being a woman, but some may argue that having a monthly period is not one of them. There are a lot of reasons that women may choose to skip their periods — medical, social, or personal.
Whatever the reason may be, we now know that it is perfectly safe to skip your period using hormonal contraceptive. Talk to your doctor if you'd like to skip your period, and ensure that you are prescribed enough birth control to do so.