As its most basic description, masturbating is the act of touching yourself for pleasure. Some people masturbate all the time, and some don't do it at all — it's a totally personal decision, and there is no "normal" way to go about it. It's whatever feels right for you.
Maybe you already masturbate, but you're not feeling satisfied with your practice, or you're having trouble orgasming or wondering if your techniques could use a little updating. Here, we share some suggestions on how to make masturbating as pleasurable as possible.
It might feel a little over-the-top to set the mood to masturbate, but it's an important way to let your brain relax and go with the flow. Spending time creating an atmosphere that makes you feel relaxed and sensual could be the key to exploring new desires.
To help set the mood, try some of these suggestions.
Find a place where you won't be disturbed. You're unlikely to be able to concentrate on an orgasm if you're worried about someone bursting in on you. If you know you're somewhere private, you can take the time to explore your body without the fear of being interrupted.
Set the lights just right. Some people find seeing their body while they masturbate to be a huge turn-on, so we'd suggest dimming the lights to a soft glow.
Turn on some music. It's easy to be thrown off course and get distracted by thoughts of work or your never-ending to-do list. Music can help you let go and get in the mood for self-pleasure, so maybe create a running playlist of songs that help get you in the mood. You could also listen to audio erotica via apps like Dipsea.
Read some erotica or watch porn. Reading erotic stories can be a great way to turn yourself on before you start touching yourself. You could also watch porn to see your favorite fantasy acted out. There are so many great ethical porn websites that feature everything from cinematic productions to content created in people's houses. By watching ethical porn, you can experience pleasure while being reassured that the stars were treated properly.
Keep a sex toy on hand. Even if you don't think you're going to use it, keep your favorite sex toy at arm's length so that you can reach for it if the mood strikes.
Get some lubricant (lube). Lube can make sure things go smoothly and increase pleasure. It's good to have around even if you don't generally have issues with self-lubricating.
Bring a mirror. If you're into it, watching yourself masturbate can be a great way to get yourself even more excited. It's also helpful for working out exactly what you like in bed, so you'll be able to guide partners in the future.
Take it slow. Remember, it isn't a race. Take your time and pay attention to the way your body reacts to each touch and movement. Think of it as your time to get to know yourself better. Not only will this help increase pleasure for yourself, but it might also improve your sex life with a partner. It's also important to remember that you might not always achieve an orgasm, so don't put any pressure on yourself. Exploring what feels good is the main aim.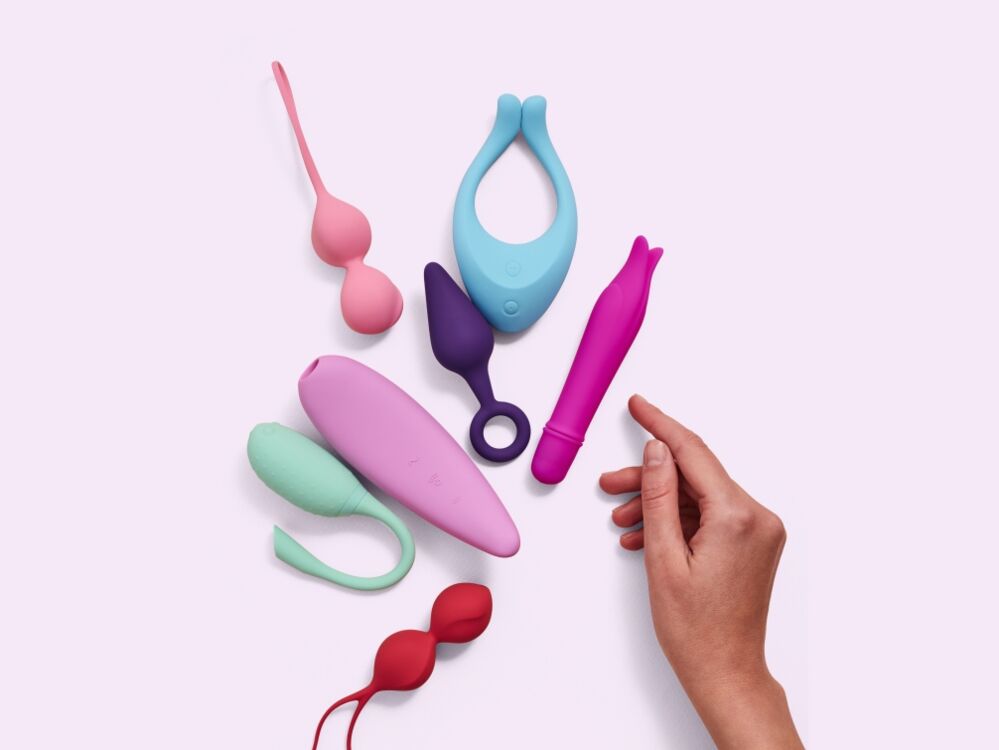 Experimenting with different types of masturbation can help you realize what you like and don't like. Everybody is unique, and we all like different things. If you usually masturbate in the same way each time, why not try a new technique? You might be surprised by how good it feels.
Did you know the clitoris has one of the highest concentrations of nerve endings in the body? That means it's super sensitive to touch.
Located at the top of the vulva, researchers once thought it was about the size of a pea, but we now know that it's much bigger than that. Only part of the clitoris can be seen, while the rest is internal, and the clitoral hood protects it from unwanted friction.
The clitoris is one of the most sensitive erogenous zones, and clitoral stimulation is one of the most common ways that people who have one report being able to reach orgasm.
To masturbate with clitoral stimulation, you could start by massaging the outer lips of the vulva, then move to the inner lips. Once you feel ready, move to your clitoris and start rubbing, stroking, or tapping. Try stroking in circular, up-down, and side-to-side motions. When something feels good, explore it. As you get closer to orgasm, you may want to intensify the movements by going faster and/or applying more pressure.
Another great way to stimulate the clitoris is to use a vibrator. Many vibrators can be adjusted so that you can find a setting that you like. People's sexual preferences can vary, and what works for you might be totally different for someone else. Luckily, sex toys cater to most desires. Some bullet vibrators use a vibrating motion to provide pleasure, while others mimic oral stimulation or use a sucking motion.
Most of us aren't able to climax by vaginal penetration alone, but that doesn't mean that it doesn't feel great. In fact, the combination of clitoral and vaginal stimulation can bring many people to intense, pleasurable orgasm.
Make sure to massage the area before inserting anything into your vagina. Apply lube liberally. Slowly insert one or two fingers — or a sex toy — using in-and-out motions. Experiment by moving your fingers side-to-side or in a circular motion.
Once you get comfortable, start to look for your erogenous area on the upper vaginal wall. It will probably feel rough and bumpy. Once you find it, begin doing a "come hither" motion, stroking it with the tips of your fingers.
If you want to experiment with anal play, using a generous amount of silicone-based lube is an absolute must. Start by massaging the surrounding area and slowly approach the anal opening as you get more aroused. Using circular and in-and-out motions, penetrate the anal opening using your fingers or a sex toy and plenty of lube.
As the pleasure begins to build, you can increase your speed and apply more pressure.
There are several sex toys specifically designed for anal play, like butt plugs and anal beads. We'd suggest never putting anything into your anus that doesn't have a flared base or a loop handle. Also, avoid putting anything into your vagina after anal use.
Combination masturbation refers to the act of stimulating your clitoris and vagina at the same time. You can use your hands for combination masturbation or a combination of hands and sex toys — whatever works for you and whatever feels good.
Maybe start with massaging around your inner and outer labia, then the clitoris. When you're ready, keep stimulating your clitoris as you penetrate your vagina. A lot of people enjoy intense orgasms using this combination.
Switch it up and experiment with different speeds, touch, and pressure to find what feels good for you. There is no "normal" when it comes to masturbation, so ride the wave wherever it takes you.
Another great way to intensify the pleasure you feel when masturbating is by touching other erogenous zones on your body. Your erogenous zones are areas of the body that aren't typically considered sexual parts of the body that can stimulate pleasure when touched or kissed. Try stroking, rubbing, pinching, or pressing the following body parts:
Ears
Lips
Neck
Breasts or chest
Pubic mound
Butt
Feet
You'd be surprised what a big impact a little touch can have on other parts of your body. Don't be afraid to explore; it's a great way to discover what turns you on.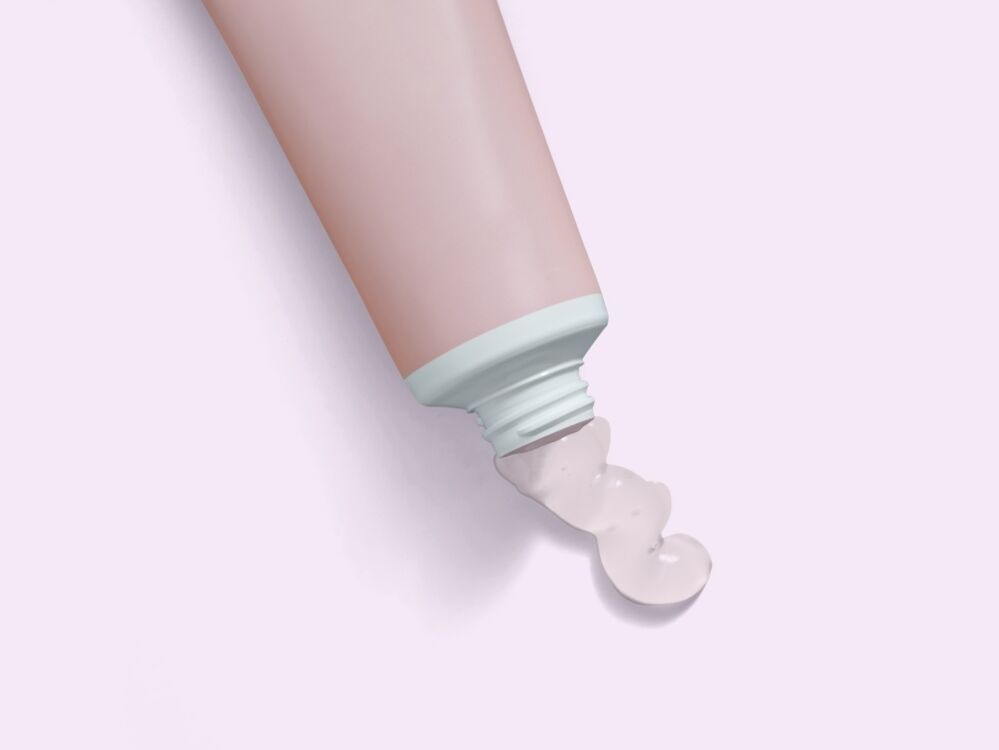 Once you find a masturbation technique you like, it's tempting to use that same method each time because you know it'll "get the job done." However, experimenting with things can give you even more pleasure.
If you usually masturbate on your back, try switching positions and lying on your stomach, sitting on your knees, or even standing up. If you have a handheld showerhead, aim it at your clitoris in the shower or bath, and play with the temperature of the water. Make sure to avoid jetting the water directly into your vagina. Little steps that take you away from your comfort zone will teach you new ways you enjoy your body.
Solo sex and masturbation can also include sex toys, which can be a great way to increase your pleasure during masturbation. There are thousands of sex toys on the market, and they come in all shapes and sizes, so it might be a good idea to browse options online to find the best one for you.
No matter what type of masturbation you like or whether you're using your hands or a sex toy, lube is a must-have. People wrongly assume that lube is only for use with a partner or for anal sex, but using lube when you masturbate will reduce friction and heighten pleasure.
There are plenty of lubes on the market, from water-based to silicone, and they're easy to find in pharmacies or online. You can even use a natural oil, such as coconut oil. Just be aware that oils shouldn't be used with latex condoms because they dissolve latex and can cause the condom to break. They can also stain sheets and bedding.
Not all people with vulvas identify as women or use the terms "clitoris" or "vagina" to refer to parts of their body, so shift to whatever language feels right for you. You might also find that certain toys and positions feel more congruent with your gender identity, while others cause anxiety or gender dysphoria. Be mindful of what feels best for you — there is no right or wrong!
Masturbating when you're in a relationship doesn't mean that your partner isn't satisfying you. In fact, it's a really great way to work out what you like so you can then tell or show your partner. Talking about masturbating with a partner can also be a turn-on, and some couples even masturbate together.
Mutual masturbation can either describe masturbating alongside a partner or pleasuring your partner while your partner pleasures you. This is a great way to introduce your partner to the ways you like being touched and may be a new way to initiate other sexual activities.
If you're looking for an exciting, safe, and sexy way to explore your body and your desires, masturbation is for you. But when it comes to self-pleasure, be kind and gentle with yourself and move away from trying to set any goals.
Masturbation is healthy; it can help you find out what turns you on, and it can help improve your overall sex life. And anything that encourages you to explore your body in a way that makes you feel good is a positive thing.