Masturbation is a perfectly normal and healthy form of sexual expression. Masturbating allows you to explore your body in a safe and pleasurable way and has other great health benefits. Through masturbation and self-pleasure activities, you can learn about what turns you on, and this can help you communicate your sexual needs and desires with a partner.
But is there a limit to how much you should masturbate? There is no one-size-fits-all approach to masturbation. What excites one person might hamper the libido of another. It's helpful for each person to learn what works for them by exploring their body on their own terms.
Take a quiz
Find out what you can do with our Health Assistant
The number of times someone masturbates can vary depending on their age, libido, stage of life, and culture or community they are part of. Some studies have reported that women masturbate at least once every three months. Others suggest that women masturbate twice a week. Some women rarely or never masturbate, and that's okay too!
If you're wondering how often married or older women masturbate, you might be disappointed to know that there's no clear answer. Masturbation habits are unique to every person and can change throughout their life.
Masturbation can help keep a woman's libido active at all ages and stages of life. However, it's not necessarily a requirement of a healthy sex drive.
While there is no limit to how much someone should or shouldn't masturbate, it's important to recognize if masturbation is becoming an unhealthy habit.
You may be masturbating too often if you find that:
You're using masturbation to distract yourself from your life.
You're spending hours masturbating every day, and it's interfering with your daily responsibilities.
You have persistently sore genitals from masturbating.
You fantasize about masturbation to the point that you can't focus on other activities or engage in social interactions.
Masturbating can become addictive and compulsive if you use it as a way to alleviate tension or to escape from the stressors of daily life. If you think you're masturbating so much that it's negatively impacting your life or affecting your relationships, talk to your doctor or a mental health provider.
Masturbation in and of itself is not harmful to your sex life. On the contrary, masturbation can have many health benefits, including enhancing your sex life! When done within a relationship, masturbation can even help bring two partners closer together.
Some studies have shown that women who masturbate report higher sexual satisfaction with their partners than women who don't masturbate. Other research suggests that women who are in satisfying sexual relationships may masturbate more than women who are in unsatisfying relationships. It's also believed that masturbation is linked to a greater sexual repertoire and increased incidence of orgasm.
In general, masturbation may be harmful if it becomes compulsive or is negatively affecting your relationships.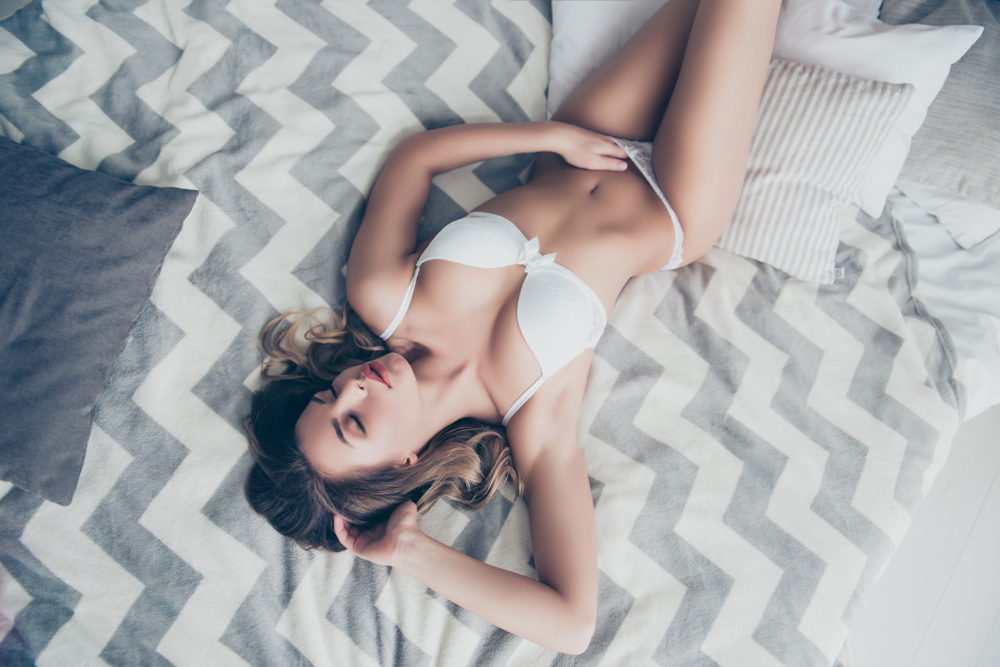 Not only can masturbation feel good, but it can be good for you too! Although the research on female masturbation is more limited compared to other areas of health, studies have shown that masturbation can have both physical and mental benefits.
Masturbation has some reported physical benefits, including:
Improved sleep
Strengthened and toned pelvic floor muscles
Reduced PMS or menopause symptoms
Decreased pain from menstrual cramping
Improved sex life and increased libido
Some of the mental benefits associated with masturbating include:
Improved body image and self-esteem
Relieves sexual tension
More confidence in the bedroom to communicate your needs or desires with a partner
Boosts your mood by releasing feel-good hormones such as oxytocin and dopamine
Decreased stress and anxiety
Masturbation is arguably the safest form of sexual activity. Masturbation puts you at a much lower risk of contracting a sexually transmitted infection than other sexual activities. Plus, there is little to no risk of getting pregnant if you masturbate with a partner.
Even still, there are some precautions you should keep in mind when masturbating:
Wash your hands before and after masturbating to reduce the spread of bacteria.
Use lubricant if you're experiencing vaginal dryness.
Masturbate in private or in the company of consenting adults.
If you're using sex toys to masturbate, be sure to clean the toys thoroughly before and after use.
If you're masturbating with a male partner, don't let any precum or semen come in contact with your genitals to avoid the risk of pregnancy.
With any sexual partner, practice safe sex by getting tested for sexually transmitted infections, using a condom, or preventing the exchange of vaginal fluids.
Stop any genital stimulation if the area becomes too sensitive, sore, or swollen and causes you pain.
How often you masturbate is totally up to you. Whether you masturbate every day, several times a day, once in a while, or not at all, as long as you're enjoying yourself, you can keep doing what you're doing!