Claudine Matthews, MSc
Associate Lecturer in Nutrition and Dietetics, London Metropolitan University, UK
|
Work Experience:
15 years in public health and health promotion; 2+ years of lecturing (Nutrition and Dietetics)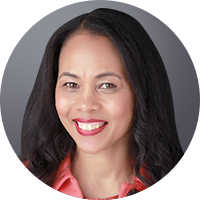 Claudine Matthews is Co-Director of Nutri-fis WELLNESS, an enterprise offering Nutrition and Physiotherapy based health and wellness solutions in London, UK. She is a Health and Care Professions Council Registered Dietitian and a member of the steering committee of the British Dietetic Association for their project Future Dietitian 2025.
She is an Associate Fellow of the Higher Education Academy and Associate lecturer in Nutrition and Dietetics in London.
Claudine Matthews has expertise in public health and health promotion in the area of Sickle CellDisease and authored the first ever National Nutrition Standards for Sickle Cell Disease globally, with a range of published articles on the subject.
She also has expertise in behaviour change techniques, communication skills training and has extensive knowledge of
personal leadership empowerment, coaching, mentoring and self-development and has developed a range of personal empowerment frameworks.