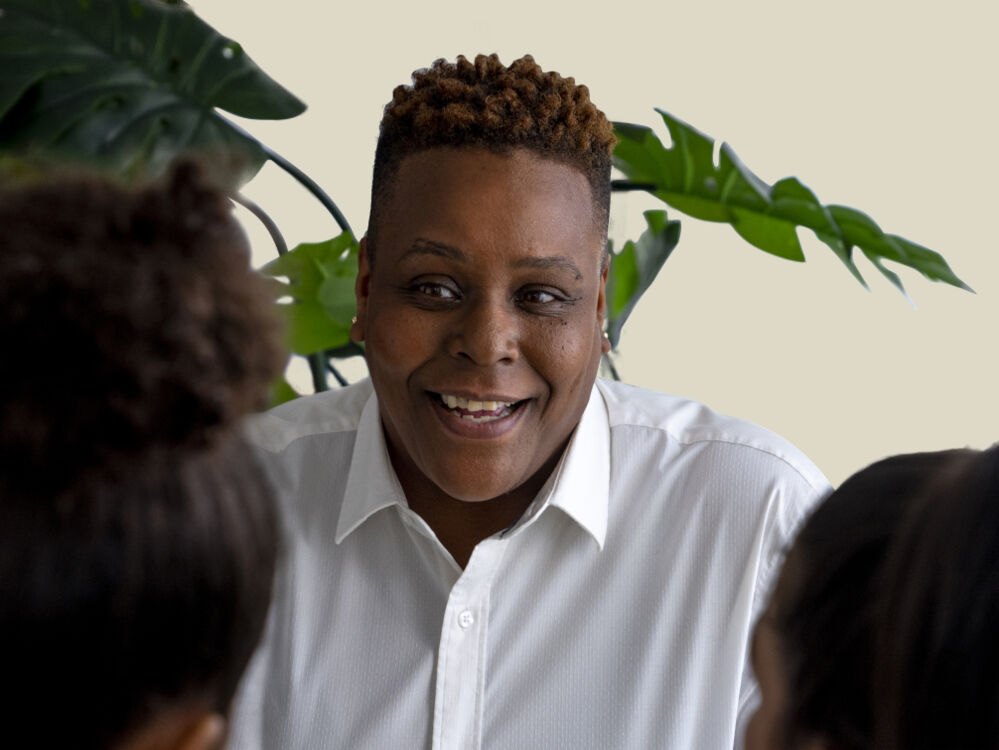 We know that LGBTQ+ people are at a higher risk of experiencing depression, anxiety, and poor mental health. Stonewall's recent "LGBT in Britain: Health Report" found that homophobia, biphobia, transphobia, and discrimination could be a direct cause of this. Unfortunately, they also found that 1 in 7 LGBTQ+ people avoid getting a check-up for fear of discrimination from medical staff.
Whatever your identity, you deserve to feel listened to and understood by your medical practitioners. Sadly, this isn't always the case, which often makes finding an LGBTQ+-inclusive doctor or therapist feel like a daunting task.
"We live in a world that is run by cisgender, heterosexual people," Dr. Michael Beattie, a psychologist at Chartered Counselling, tells Flo. "That world is built for, and makes assumptions around, everyone being like that. If you don't identify that way, then it can make many things more difficult, including access to health care.
"Research has also highlighted that some health care professionals don't see the barriers that LGBTQ+ people face when accessing health care because of privilege – they don't experience those problems themselves."
Some of these barriers may include being misgendered, assumptions about pregnancy and STI status, and being given forms to fill in that don't list your gender identity as an option.
When you're already feeling unwell, coming out to your doctors, advocating for your health, and seeking medical treatment can be really tiring.
Dr. Kecia Gaither, OB-GYN and doctor of maternal-fetal medicine, says that LGBTQ+ people also face another unnecessary barrier. They can experience "difficulty in finding health providers that are knowledgeable on the needs of LGBTQ+ patients. [In some countries,] providers may also refuse to care for LGBTQ+ patients, citing moral or religious rationales."
This has a direct impact on their physical and mental health: "LGBTQ+ patients delay care for concerns of being mistreated or discriminated against. There are also inequities in health insurance sectors and cost-related hurdles to medical care."
In this Flo guide, three medical professionals will explain how you can navigate difficult conversations and find the right LGBTQ+-inclusive doctor or therapist for you.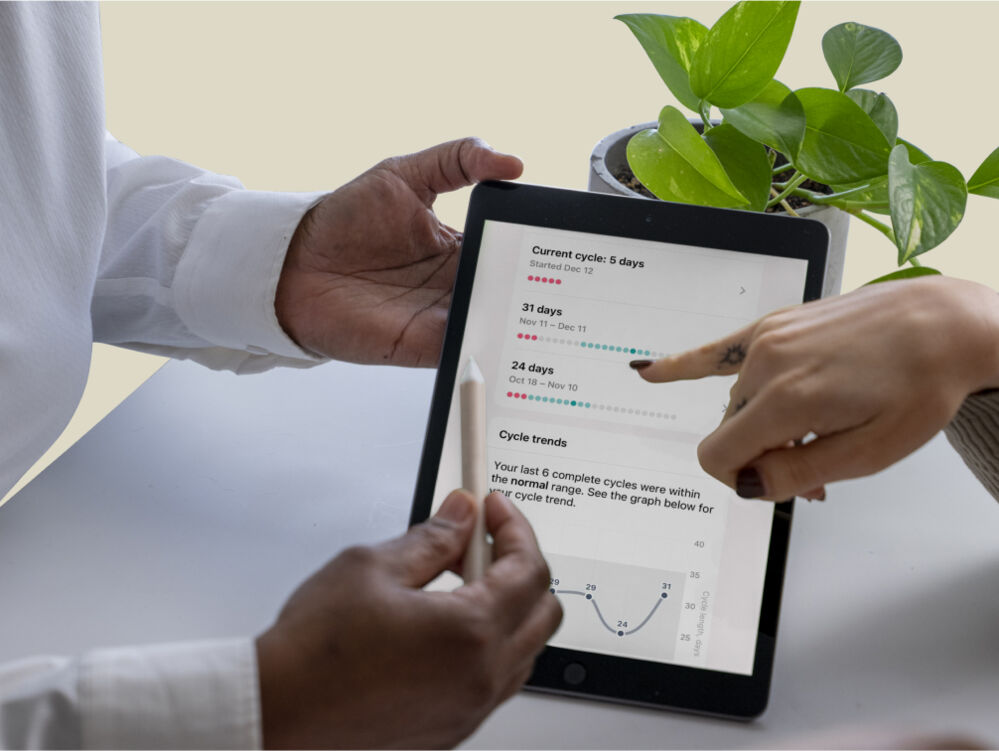 First up, there are a few practical steps you can take to try and identify whether a doctor or medical practice is LGBTQ+-inclusive. Head to their website and see if they have an LGBTQ+ health care area or initiative listed as a starting point. For example, UCLA Health has an initiative where they share resources, patient testimonies, and advice for LGBTQ+ patients, their families, and doctors. Yale runs a similar mental health initiative, and London Friend offers support in the UK.
Alongside checking their website, Dr. James Barrett, director of the Gender Identity Clinic, says you may want to go into the clinic to establish if they have any LGBTQ+ flags on display as a demonstration of allyship. This may signify that the people working within the clinic are allies and equipped to deliver good LGBTQ+ health care.
Word-of-mouth recommendations are also useful here. Ask LGBTQ+ friends to share health care professionals they know and trust or seek advice from advocacy platforms and allies online. Dr. Beattie notes that organizations like cliniQ, the Terrence Higgins Trust, and the Gender Identity Clinic can direct you to clinics that are LGBTQ+-inclusive in your area. In the U.S., the GLMA (Health Professionals Advancing LGBTQ Equality, previously known as the Gay and Lesbian Medical Association) has an online directory of providers.
You might also want to connect with other LGBTQ+ people through platforms like Reddit and Trans Wiki, where health care resources and experiences are shared freely.
Coming out to anyone is a personal choice, and you should only do so if you feel safe and comfortable. If you're seeing a health care professional because you have the flu or a broken arm, you might decide it's not the right time to do so. That's OK. After all, Stonewall's "LGBT in Britain: Health Report'' found that 13 percent of the community has experienced some form of unequal treatment from health care staff because they're LGBTQ+.
However, Dr. Barrett says that it's often useful to disclose your sexuality or gender identity for very practical reasons. He says your doctor should use open language with you by asking you if you have a partner at home to check if you have someone to look after you if you have a procedure.
Dr. Gaither agrees, explaining that it's "very important for providers to be aware [that their patient is LGBTQ+]" and to take the time to develop a comprehensive understanding of what LGBTQ+-affirming care looks like. She says, " LGBTQ+ patients are a growing segment presenting for care. These patients often suffer from chronic conditions and experience higher rates of sexual and physical violence."
If you're unsure how to navigate the conversation of coming out to your doctor, Dr. Beattie explains that you can opt to access specialist health care, such as LGBTQ+ sexual health clinics or nonprofit organizations. "For trans people, in particular, there's a phenomenon of the 'trans cold,' where their gender identity is foregrounded and that becomes the focus," he says. Visiting a health care professional who understands trans issues can make all the difference.
If you feel at all uncomfortable when speaking to your health care provider about your gender identity or sexuality, you can file an official complaint, if you feel able. You may also want to tell a friend what happened so they can support you.
Practicing self-compassion is one of the most important things you can do for yourself when searching for LGBTQ+-inclusive health care.
When you're not getting the care you need, it can feel very isolating. Advocating for your health, fighting for access, and feeling like who you are is misunderstood are also exhausting. You deserve good health care and have patient's rights, but you also deserve to take a step back if you're feeling worn down. Remember, too, that when you're not well, you often feel more vulnerable.
Advocacy platforms like Stonewall, the Gender Identity Clinic, the Trevor Project, and the LGBT Community Center can help you here. Reach out to them for resources, support, and advice. We've added links below.
"Be kind to yourself because ultimately the result of gender trauma, which is the root of most homophobia, is self-loathing, and that's why many LGBTQ+ people are at risk of poorer health outcomes," says Dr. Beattie. "Do things that give you joy and connect with others."