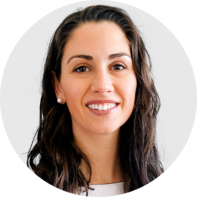 Lauren Talbert, RD
Registered dietitian, Women and Infants Hospital, Rhode Island, US
Work Experience: 15+ years in nutrition
"Above all, what drives me is helping others. The most rewarding part of my job is to see the positive change, improved energy, and overall confidence my patients have after meeting with me for nutrition education and counseling."
Career Highlights
Registered Dietitian in the Program in Women's Oncology at Women and Infants Hospital, Providence, RD, 2006–present
Certified Diabetes Care and Education Specialist
Board-certified specialist in Oncology Nutrition
Recognized for presentations to medical professionals, oncology patients and family, and the community
Member of the Partnership to Reduce Cancer in Rhode Island's Coalition
Education
Postgraduate Internship at the Dana Farber Cancer Institute and Brigham and Women's Hospital, Boston, MA, 2006
Bachelor of Science in Dietetics and Food and Nutritional Science from the University of Vermont, Burlington, VT, 2005
My Journey in Nutrition
My interest in nutrition was sparked after my grandmother was diagnosed with stomach cancer. Her diagnosis compelled me to research the effect our lifestyles can have on risk for developing certain illnesses. I started my nutrition work in oncology, specifically with women who were affected by cancer.
Recently, I shifted into a new role where I work with women before, during, and after pregnancy, in addition to seeing those affected by cancer and diabetes. My current role is a great mesh of my interests in oncology, diabetes, and prenatal health. I also specialize in helping women with polycystic ovary syndrome manage their diets.
My main approach and motto in nutrition education is to stop confusion and start control. There's so much information out there about nutrition that appears complicated for many people; I aim to simplify that to help patients feel more in control of their health. I offer individualized counseling based on each patient's lifestyle, food preferences, and nutrition goals.
Beyond clinical practice, I also enjoy spreading helpful information about nutrition and cancer, plant-based diets, and eating well on a budget through regular speaking engagements. As I'm passionate about advancing women's health, it's a true pleasure to be a part of Flo's esteemed medical board. I review articles about healthy eating, the link between food and cancer, and nutrition during pregnancy.
Flo Advisory Board of 100+ Doctors, Scientists, and Health Experts
We break down complex medical topics into accessible and digestible information that empowers readers to take action and prioritize their own well-being. Our team of Medical and Scientific Advisors is made up of over 100 certified health experts from a variety of disciplines who ensure that every piece of content we release is medically accurate, understandable, and up-to-date with the latest scientific findings. We rely on medical guidelines from international health organizations and get information from academic institutions and peer-reviewed articles, which is fully described in our Flo Editorial Process and Standards.