Although selecting the right size of condom might not seem like a priority when you're ordering online or stocking up at the supermarket or pharmacy, fit is actually really important.
In order for a condom to do its job properly, it needs to be the right size. Condoms that are too loose are more likely to slip off during sex, while condoms that are too tight could break more easily. That puts you at a greater risk of unplanned pregnancy or STIs.
So, you know you and your partner need a condom, but how are you supposed to know what size condom to buy?
The only real way to figure out what condom size you need is to measure your partner's penis when it's erect, which might seem a little embarrassing or strange to begin with, but remember the outcome is going to help keep you both protected from STIs and unplanned pregnancies.
Penises come in all different shapes and sizes, so there are two important measurements to take into account when it comes to condom sizing: girth and length.
Length: Hold a ruler against the pubic bone (find it at the front of the pelvis) while erect and measure from the base to the tip of the penis.
Girth: Take a flexible measuring tape and measure around the thickest portion of the erect penis. If you don't have a flexible measuring tape, wrap a piece of string around the penis. Mark the spot where the string crosses, and then measure the length of the string with a ruler.
You could also try an online condom size calculator. These calculators provide a general condom size guide and can determine exactly which types of condoms will fit best. Many of these calculators can even recommend specific condoms according to your ideal condom size.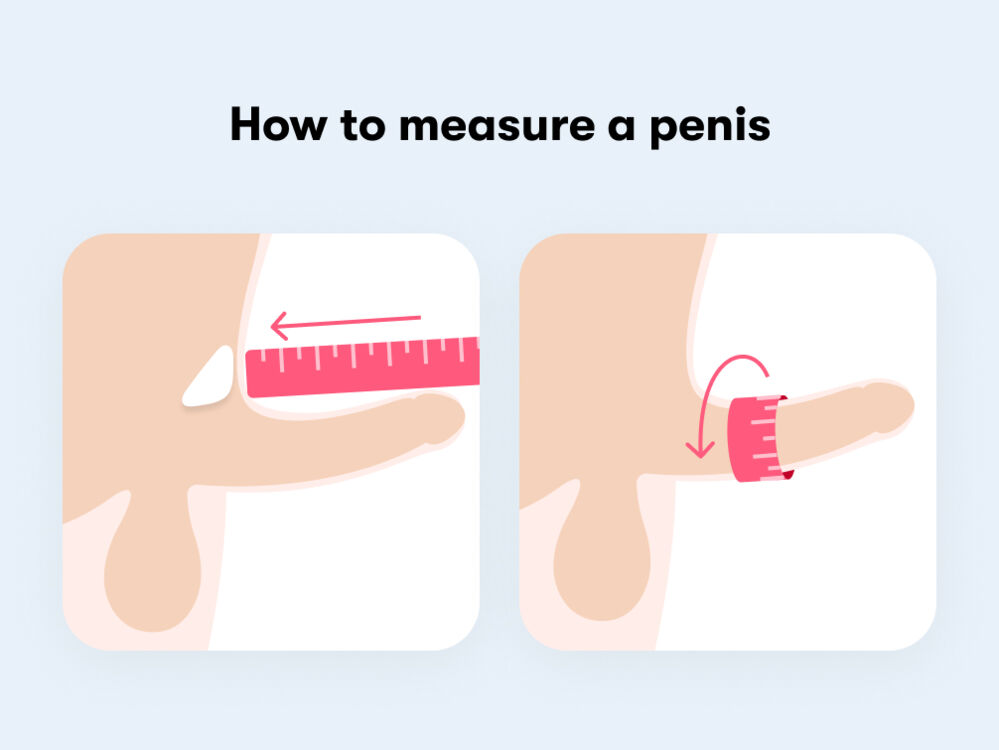 You've probably heard that the average erect penis length is around 6 inches. But a recent study has challenged this widely held wisdom.
Researchers at the Department of Psychology at Clemson University in the US looked at the combined mean of 10 studies where penis length measurements were taken by health professionals rather than the participants themselves. They found that the average penis was actually 5.1 to 5.5 inches long (usually at the lower end), rather than the average 6-inch measurement that men self-reported in previous studies. Social desirability bias could have influenced the earlier results, the experts concluded.
We also know that the average penis circumference is 11.66 centimeters or 4.5 inches, thanks to a British study that measured the flaccid and erect penises of 15,521 men.
That said, all penises are slightly different so it's important to measure your partner's penis carefully before buying condoms.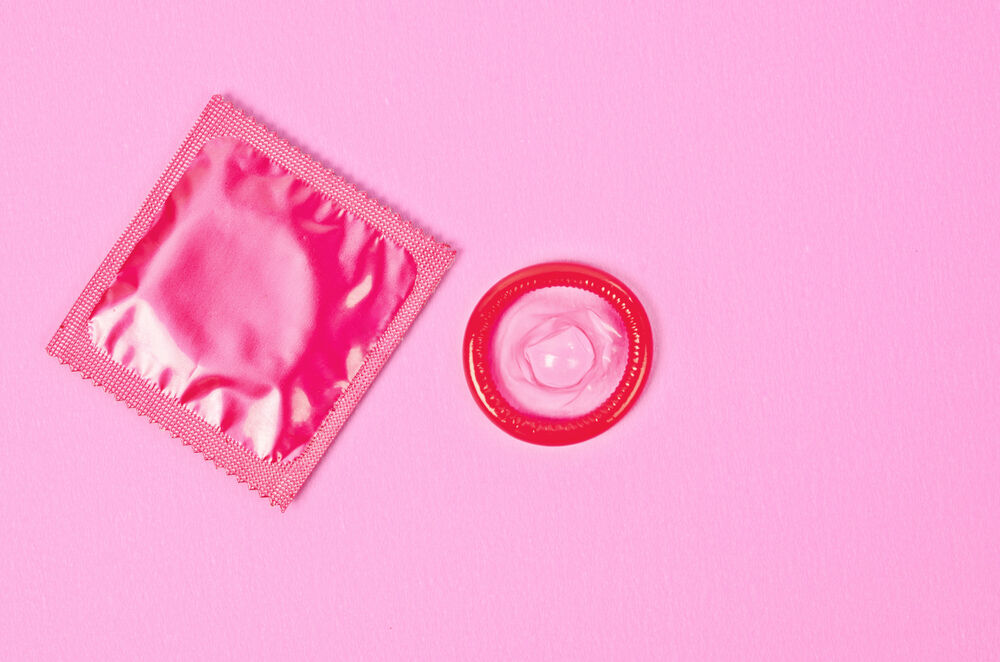 Once you and your partner have the right measurements, you can use them to work out which size condom to buy and use. There are three different sizes of condoms, and you can buy them from supermarkets, pharmacies, sex shops, or online. Remember that condom sizes can vary from brand to brand, so check their websites for the latest information.
Condoms labeled "snug fit" are best for a penis that is shorter than the average length of 5.1 to 5.5 inches (13 to 14 centimeters) and girth of 4.5 inches (around 12 centimeters) when erect.
Most condoms are made for the average size range (above) and are labeled "regular fit." Snug condoms can be used for added sensation and pleasure if the penis is on the shorter end of average but if your partner says it feels too tight, it's better to stick to regular ones.
Large condoms are usually around 7.5 to 8.5 inches (19 to 21.5 centimeters) long and are appropriate for penises that are above-average length.
Most condoms are made of thin latex that provides an effective barrier against even the smallest pathogens. This works for most people, but if you or your partner are allergic to latex, you'll need to find a different material. Other materials condoms are made from include:
Polyurethane: These are thinner and conduct heat better, so they're a popular choice for people who like to feel an increased sensation.
Lambskin: These are made from a membrane found in sheep's intestines. They are super thin, so they don't provide protection from STIs, which is why they should only be used by people who are certain of their STI status and want to prevent pregnancy.
Polyisoprene: This is similar to latex, but it doesn't contain the chemical compounds that cause an allergic reaction in some people.
Condoms are the best way to protect yourself against both STIs and pregnancy, but a condom needs to be a good fit in order to make sure it's going to be as effective as possible.
Thankfully, condom sizing is relatively easy to figure out once you have some measurements. After that, you can experiment with materials and textures to have a really positive sex experience with your partner.