We tend to be a bit more open about masturbation these days, and although you might not be singing about your solo pleasure adventures from the rooftops, it's widely accepted that most of us masturbate.
Despite this, there are still some mistruths and misinformation floating around on the subject, including the idea that masturbation is somehow linked to acne.
Here, we will explain why this is not the case and suggest some practical steps you can take to help manage acne.
Take a quiz
Find out what you can do with our Health Assistant
The misconception that masturbation causes acne has been around for a long time, but that doesn't make it true.
Masturbation is a perfectly normal and healthy thing to do and an important way of discovering your own body and what you like. So how did it get such a bad rap and end up being blamed for causing acne?
Well, generally speaking, most people discover masturbating, and masturbate more, during puberty because that's when their sex hormone levels start to rise.
At the same time, those hormonal fluctuations also increase sebum production. Sebum is an oily substance that is secreted by the skin to help keep it hydrated and protected from microbes like bacteria. However, too much sebum can clog pores, which is one of the factors that can cause acne and pimples.
As a result, people may wrongly believe that because masturbation and acne begin at around the same age, masturbation is actually the cause of acne. When in actual fact, it's the changing hormone levels brought on by puberty, which are not linked in any way to masturbation, that can influence whether you develop acne or not.
If you have acne, or you've experienced acne becoming worse after masturbation, please be reassured that it's simply a coincidence. It doesn't mean you should stop masturbating, or that by reducing the amount you masturbate you'll reduce your acne.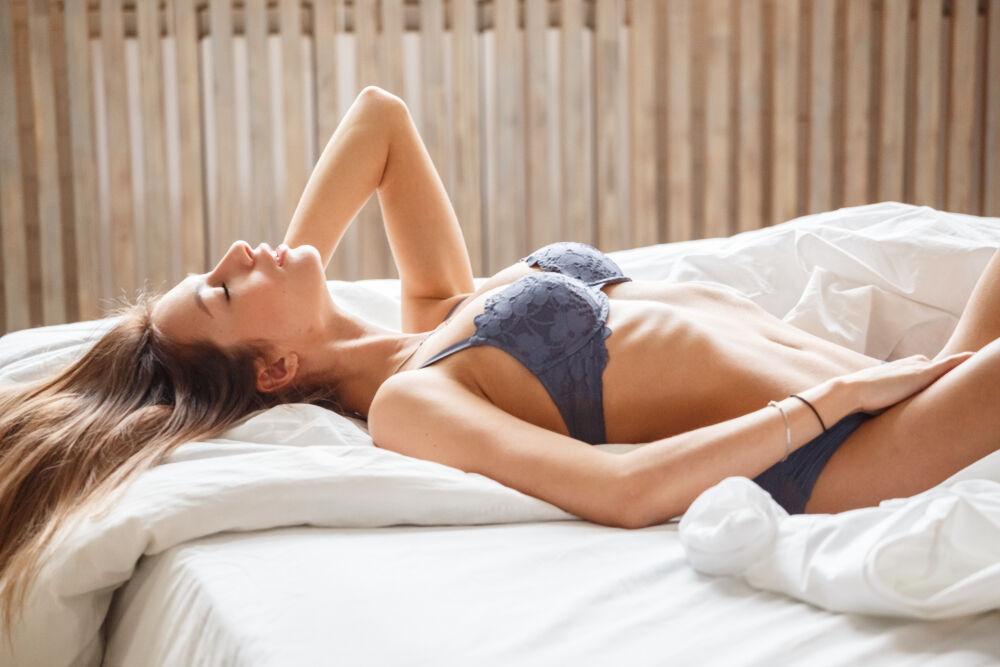 There are many different factors that can cause acne or aggravate acne and make it worse. Unfortunately, acne is very common, but that doesn't make it any easier to live with. Depending on the severity, acne can be quite distressing and affect your self-confidence. It's important to remember that acne isn't your fault.

One common cause for facial acne is clogged pores. Your skin is constantly producing sebum and shedding dead skin cells, and sometimes these substances get trapped in your pores, which clogs them and leads to blackheads, whiteheads, and pimples.

There are many different types of bacteria that naturally live on our skin without causing a problem. But if the amount of one bacteria suddenly increases, or starts to kill off other bacteria, acne can appear. Then, when you add extra bacteria into the mix from touching your face, talking on the phone, or not washing your skin regularly, skin can become more inflamed and swollen.
You're also more likely to develop acne if:
Your hormones are fluctuating due to puberty, your menstrual cycle, or menopause.
Your diet is high in refined carbohydrates and sugar, dairy, and fatty foods.
You use skin care products that contain skin aggravating sulfates, synthetic fragrances, or comedogenic ingredients like coconut butter that are known to clog pores. Keep reading for information on what to switch to.
Acne is a very common skin condition affecting millions of people around the world. If you're one of them, try not to feel disheartened — fortunately, there are quite a few things you can try to prevent or relieve acne. Here are some suggestions:
Develop a skin care routine that works for you. Doing so can lead to clearer skin and also prevent premature skin aging, blemishes, and wrinkles in the long run. If you're not sure where to start, speak to a dermatologist.
It sounds simple, but by properly washing your face first thing in the morning and just before you head to bed, you can prevent excessive sebum and bacteria building up. Ask your health care professional for advice on the best products to use.
If you're a gym bunny or a fan of any physical activity that makes you sweaty, make sure to wash your face after every time you work out. Sweat can increase your risk of developing pimples as well as other types of rashes.
Talk to your health care provider about over-the-counter acne treatments that contain salicylic acid, benzoyl peroxide, glycolic acid, or adapalene. These medications can reduce inflammation, kill bacteria, and stimulate new cell growth.
Identify and avoid skin care and makeup ingredients that can cause breakouts. Instead, choose products that are labeled noncomedogenic or dermatologist-approved.
Change and wash your sheets and pillowcases regularly to prevent dirt and bacteria buildup.
Reduce your intake of foods that can cause inflammation, such as sugar and refined carbohydrates.
If none of the over-the-counter treatments and lifestyle changes seem to help, make an appointment with your health care professional so they can refer you to a dermatologist. There are many medical treatments available for acne, but they must be prescribed by a doctor.
Although some people believe masturbation and acne are related, we've shown that this is simply not the case. In fact, masturbation has many great benefits, from relieving stress to promoting good sleep.
The only link between acne and masturbation is the increase in both during puberty for most people. However, this is nothing more than a coincidence.
If you want to prevent or improve acne, follow a good skin care routine and try over-the-counter products with active ingredients to combat breakouts.