Bleeding after sex can be caused by menopausal side effects or it can be the sign of a more serious condition that will require medical attention. Vaginal bleeding after sex is also called postcoital bleeding and can be caused by:
Cervical inflammation, or cervicitis. It can be ongoing and totally harmless, or it can happen because of a sexually transmitted infection that needs to be treated, like chlamydia or gonorrhea.
Vaginal dryness. During menopause, the hormones in your body change. The level of estrogen decreases and may lead to a decrease in vaginal fluid. During sex, this decrease causes vaginal dryness and friction can irritate the tissues that line the vagina and cause pain. This can be alleviated with the use of some water-soluble lubricant.
A cervical polyp. Polyps are a growth that is usually small in size (1-2 cm) and appears on the cervix where it meets the vagina. Most are non-cancerous and can be removed by your OB/GYN during an appointment.
Normal uterine bleeding. This may happen just before or just after your period. Shortly before or after your period, it is not unusual to experience light bleeding after sex. This may appear as just spotting.
Cancer. This can involve the vagina, cervix or uterus. Make sure you schedule regular appointments with your medical practitioner to have regular pap and pelvic exams that can aid in early detection of cancer.
While many of these causes don't need treatment and are harmless, sometimes vaginal bleeding after sex can be a sign of a more serious problem.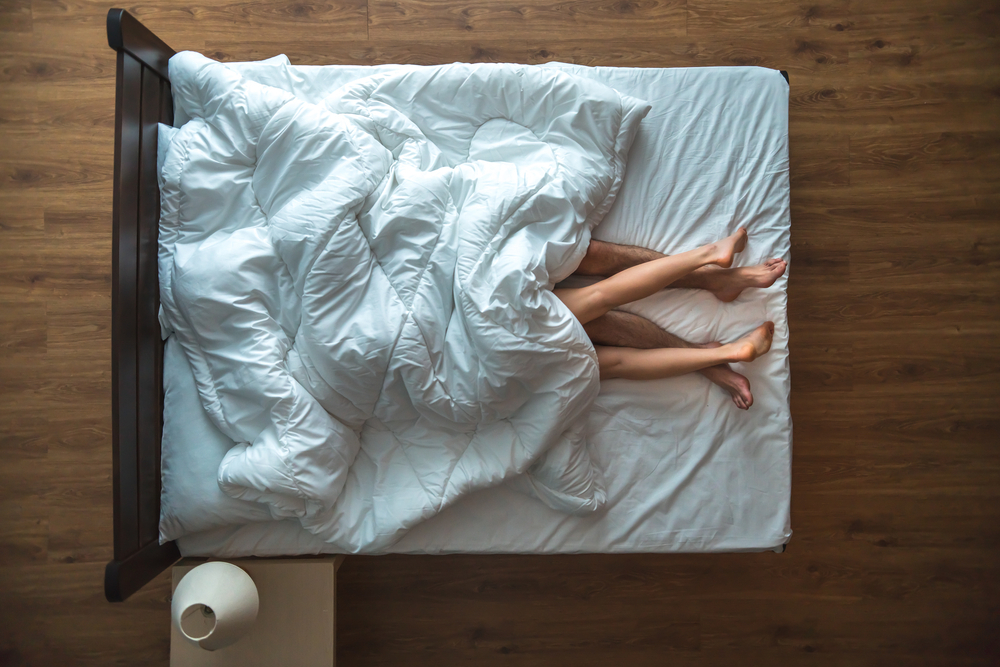 Causes of bleeding during sex
Vaginal bleeding during sex can be caused by many of the same things that can cause bleeding after sex. These include infection, vaginal trauma due to dryness, cervical polyps, menopause, and cancer. However, there are some other conditions that can cause bleeding during sex specifically. These can include:
Endometriosis. This medical condition causes endometrial tissue to grow where it isn't supposed to be (outside the uterus). Because of this, many women will report irregular cycles and bleeding or spotting between periods. This can cause bleeding during sex and even bleeding after sex at times.
Contraception. Whenever you start or change your type of contraception, bleeding can happen between periods. However, if you experience heavy bleeding during sex, it would be something to report to your doctor.
Pregnancy. Early pregnancy can also cause light bleeding during sex. It is typically a small amount of spotting when you do not expect your period and warrants a pregnancy test to be sure.
Postpartum. Uterus and vagina can take up to 4-6 weeks to completely heal after childbirth. During this time, your bleeding (lochia) will slow down and even stop for a few days. Unfortunately, it may start up again at the most inappropriate time. For more info on bleeding after postpartum intercourse, click here.
The tissue that lines the rectum is very sensitive and can tear easily. So, bleeding after anal sex can be caused simply by the insertion of a finger, penis or sex toys. Anal sex bleeding can also be caused by friction, rough or aggressive behavior or by rough edges on objects that may be inserted through the anus into the rectum.
If bleeding from sex of this type occurs, you may need to add or use more water-soluble lubricant to prevent some of these occurrences. Bleeding from sex is not healthy for you and can lead to additional health concerns. This is even more important if you experience bleeding during or after sex, every time you and your partner engage in intercourse. If this happens, behavior modification may be necessary or a visit to your doctor may be necessary.
This is a difficult question to answer with a simple number. During your normal menstrual cycle, there is an optimum time in which you can conceive, and it usually lasts 12-24 hours. However, sperm can live up to five days in a woman's reproductive organs. This means that you could conceive anytime up to five days before this ovulation phase of your menstrual cycle.
Once an egg has been fertilized, it undergoes multiple stages of cell division. Once it has reached day 5 or 6, it breaks out of its membrane covering and is ready to start the implantation process. This implantation process may result in some light bleeding or spotting, but you should not experience implantation bleeding the day after sex or even experience bleeding 2 days after sex. If the bleeding after sex is truly implantation bleeding, it will be the result of sex that you and your partner had up to about ten days ago.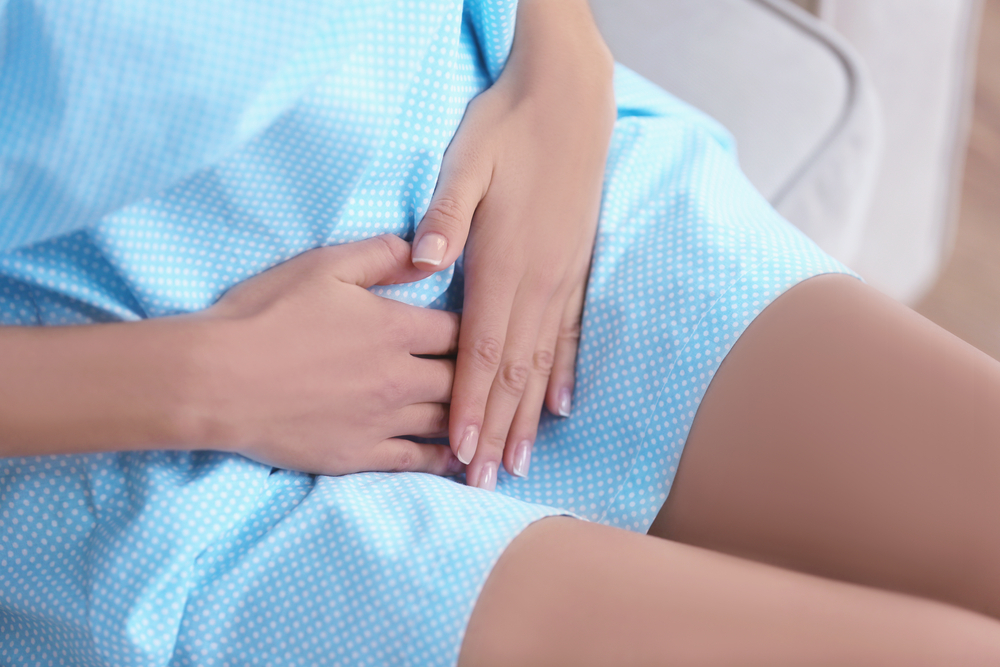 Light bleeding during the first 12 weeks of a woman's pregnancy is not uncommon. The cause of this spotting may be the implantation of the egg into the blood-rich uterine lining. In this case, light bleeding after sex should not be concerning.
During this period of time, you are most vulnerable to miscarriage (first trimester) and should you experience any bleeding and/or is accompanied by cramping, contact your doctor immediately.
Once you have reached your second trimester (after 12 weeks), it is less likely for you to miscarry and light bleeding after sex (spotting) is fairly common. This is due to the fact that the cervix and uterus have an increased amount of blood supplying these areas. Because of this, it may be easier for small blood vessels to be damaged during normal intercourse.
If you find that you are experiencing bleeding after sex that is light and you are not having cramping and bleeding after sex, this may be because your partner's penis is making contact with your cervix. To help alleviate this, try different lovemaking positions that you might be comfortable with.
Bleeding after sex can be a fairly common situation for any woman that is of childbearing age. Doctors tend to be more concerned when a woman is bleeding after sex when pregnant or when a woman is postmenopausal and experiencing bleeding after sex. However, heavy bleeding after sex is not normal.
Heavy bleeding after sex is never normal unless it is related to your period. The most important thing you can do is to monitor how often you need to change your pad or tampon and if you are passing any clots. You will need to seek medical attention as soon as possible, especially if you need to change your pad (or tampon) every hour and/or you are passing clots larger than a quarter. If you cannot get in to see your doctor, a visit to the emergency department may be necessary.
References
American College of Obstetricians and Gynecologists. Months 1 and 2. In
Your Pregnancy and Childbirth: Month to Month, Sixth Edition. Washington, D.C. American College of Obstetricians and Gynecologists. 2015.

Faisal‐Cury, A., Menezes, P. R., Quayle, J., Matijasevich, A., & Diniz, S. G. (2015). The relationship between mode of delivery and sexual health outcomes after childbirth. The Journal of Sexual Medicine, 12(5), 1212-1220. https://doi.org/10.1111/jsm.12883

Sapra, K. J., Joseph, K. S., Galea, S., Bates, L. M., Louis, G. M. B., & Ananth, C. V. (2017). Signs and symptoms of early pregnancy loss: a systematic review. Reproductive Sciences, 24(4), 502-513. https://doi.org/10.1177/1933719116654994

University of California San Francisco (UCSF). (n. d.). Conception: How It Works. Retrieved from https://www.ucsfhealth.org/education/conception_how_it_works/.